It case you missed it, here's the clip from Fox 5 DC's Zip Trip interview with ALIVE!'s Jennifer Ayers, Jose Amaya, and Xiomara Hernandez.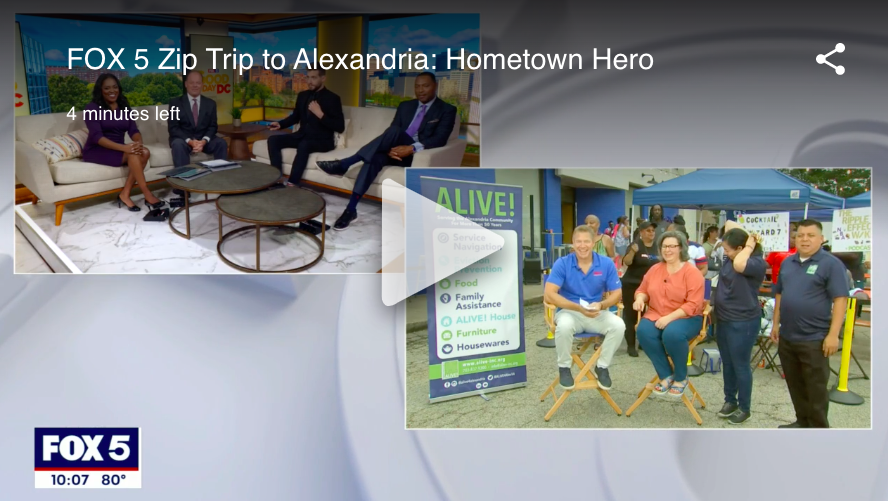 Alexandria's West End neighborhood was featured in a morning-long live broadcast from Port City Brewing Company on Friday. There were more than a dozen live segments showcasing local dining, arts, history, and the community.
During the broadcast Jennifer Ayers was recognized for her work alongside the ALIVE! team as part of the Hometown Hero series. Special thanks to Lafayette Federal Credit Union for their financial contribution and for the entire Fox 5 DC team for the opportunity to highlight the work ALIVE! does to help our neighbors in need.
You can see more at: https://www.fox5dc.com/video/1098813