ALIVE! House
ALIVE! House provides up to 24 months of temporary housing and support for women and families in emergency and transitional situations. Referrals are accepted on a case-by-case basis.
ALIVE! House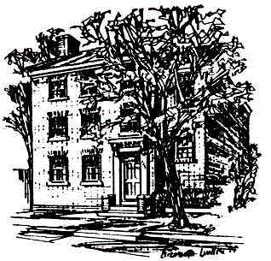 Helping women and families achieve their goals. Established in 1972 as a shelter for women and families, ALIVE! House is the oldest continuously operating shelter for women in the Commonwealth of Virginia. Its operation is supported by the generous contributions of ALIVE!'s member congregations, individual donors, several area businesses and foundations, and federal and state grants. At ALIVE! House, we believe every one of our residents has a unique contribution to offer the community. Our mission is to help residents recognize their own distinctive interests, strengths, and skills, and to assist them in achieving their goals of housing and stability. ALIVE! House provides safe and stable housing for women and families to address these goals in several areas:
Emotional Growth—We encourage and support residents in improving their emotional health.
Parenting Skills—We encourage positive relationships between parent and child and teach basic parenting skills.
Education and Career—We provide guidance as residents make choices and set goals for education and career development.
Financial Independence—We teach residents to become financially independent and to manage their funds through budgeting and saving.
Housing—We help residents find appropriate housing for their families upon leaving the shelter.
To meet these objectives, ALIVE! House provides residents with both in-house programs and community-based services. By harnessing the natural strengths of each family, we provide support as the families identify their housing goals. We promote trust through collaboration between families and community-based service providers as families work to achieve their housing goals.
Volunteer
ALIVE! House accepts volunteers on a case-by-case basis. Contact ALIVE! House.
Donate
ALIVE! House uses financial donations to support residents in their journey to stable housing. Please consider a financial donation to ALIVE! House today.
Contact
For more information, contact ALIVE! House or call (703) 837-9300.