Support ALIVE! at Spring2ACTion
Help us reach our goal of $80,000 at Spring2ACTion on April 28 (early giving starts April 14). Donate on the ALIVE! Spring2ACTion page. Your donation will support all that we do to meet the growing need of our Alexandria community.
COVID Anniversary Message from ALIVE!
Read the COVID Anniversary Message from our President and Executive Director.
ALIVE! Truck-to-Trunk Food Distribution
Saturday, April 24 from 8:30-10:30 am at Cora Kelly Elementary School (3600 Commonwealth Ave) and Northern Virginia Community College – Alexandria Campus (lot B-1 via Dawes Ave). Get the details.
ALIVE! Emergency Pop-Up Food Distribution
Tuesday, April 13 from 4:00-5:30 pm at Charles Houston Rec Center (901 Wythe St).
WE NEED YOUR HELP – BECOME A VOLUNTEER!
Our community support is possible because of people like you.
Discover the role that's right for you or your group and volunteer today!
FIND MY VOLUNTEER OPPORTUNITY
ALIVE! COVID-19 RESOURCES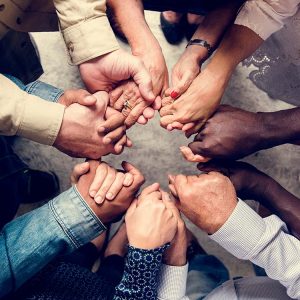 Clases gratuitas con Virginia Cooperative Extension durante el mes de Abril Si es más fácil para registrarse para una clase, puede llamar a 703-228-6417. Las clases son por Zoom (internet) pero [...]
Spring2ACTion is Alexandria's Day of Giving. It is an online fundraiser for local nonprofits hosted by ACT for Alexandria. You can give to ALIVE! and other Alexandria nonprofits who are [...]
March 31, 2021 is Jersey Mike's Subs nation-wide Day of Giving where 100% of the day's proceeds go to local charities. This year, owner Beth and general manager Matthew of [...]