Thursday, May 28 Food Distribution
4 pm – 5:30 pm at Charles Houston Recreation Center parking lot.
Thursday, May 28 Food Distribution
5 pm – 6 pm at William Ramsay Elementary School parking lot.
Saturday, May 30 Truck-to-Trunk Food Distribution
Drive-thru 8:30 am – 10:30 am at Cora Kelly and John Adams Elementary Schools parking lots.
Month of May Giant Food Community Bag Program
$1 donated to ALIVE! when you purchase a reusable $2.50 Community Bag at the Giant Food on 3131 Duke Street.
Through faith and love, to help people faced with emergency situations or long-term needs become capable of assuming self-reliant roles in the community.
ALIVE! COVID-19 NEWS and RESOURCES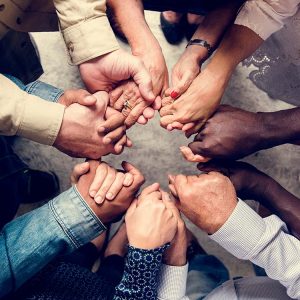 ALIVE! and partners will distribute meals and groceries on May 28 at 2 sites, and on May 30 Truck-to-Trunk. Volunteers needed in June to pack shelf-stable food to distribute to [...]
ALIVE!, in partnership with Washington Street United Methodist Church, Royal Restaurant, ARHA, and the City of Alexandria, will distribute bags of shelf-stable groceries and boxes of produce on Thursday, May [...]
Free cookout-style lunch bags delivered by Alexandria's First Responders and Recreation staff at Andrew Adkins Community, Chick Armstrong Recreation, Ruby Tucker Family Center, William Ramsay Recreation, and Charles Houston Recreation. [...]
Support ALIVE! at Spring2ACTion