Saturday, September 26 Truck-to-Trunk
8:30 am – 10:30 am at John Adams and Cora Kelly Elementary School parkings.
Safeway Nourishing Neighbors Program
For the month of September, make a donation to the Nourishing Neighbors campaign at checkout, and the funds will go directly to ALIVE! when you shop at Safeway stores located on 9500 S. Royal Street and 3526 King Street.

Giant Food Community Bag Program
For the month of September, ALIVE! will receive a $1 donation from each purchase of the $2.50 reusable Community Bag at the Giant Food store located at 3131 Duke Street, Alexandria VA.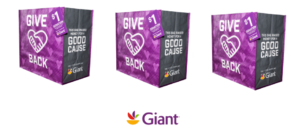 Through faith and love, to help people faced with emergency situations or long-term needs become capable of assuming self-reliant roles in the community.
ALIVE! COVID-19 NEWS and RESOURCES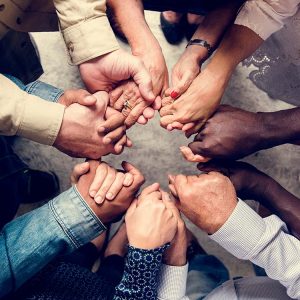 ALIVE! will distribute bags of shelf-stable groceries, fresh produce, eggs, and chicken, while supplies last, at two drive-through sites on Saturday, September 26 from 8:30 am - 10:30 am at [...]
A virtual walkathon continues but adapts the StepALIVE! tradition to the changing times. Walk in solidarity with your congregation and community members (wherever they are!), and maintain safety and [...]
Ally Barbaro at Hunger Free Alexandria applauds ALIVE! Food Program's efforts during the pandemic. ALIVE! has provided bags of groceries at Hunger Free Alexandria's food distributions during the pandemic's spring [...]
Support ALIVE! at Spring2ACTion
Spring2ACTion 2020 raised over $145,000 for ALIVE! with nearly 500 donors on April 15th.
ACT will keep the Spring2ACTion website open for online donations for the entirety of 2020 to respond to the COVID-19 crisis.