ALIVE! Wire – Winter 2021
Read the latest edition of our seasonal newsletter ALIVE! Wire – Winter 2021.
ALIVE! Emergency Pop-Up Food Distribution
Friday, March 5 from 3:00-4:30 pm at the parking lot of 200 S. Whiting Street.
ALIVE! Truck-to-Trunk Food Distribution
Saturday, March 13 from 8:30-10:30 am the parking lots of Cora Kelly Elementary School (3600 Commonwealth Ave) and Northern Virginia Community College – Alexandria Campus (lot B-1 via Dawes Ave). Get the details.
WE NEED YOUR HELP – BECOME A VOLUNTEER!
Our cummunity support is possible because of people like you.
Discover the role that's right for you or your group and volunteer today!
FIND MY VOLUNTEER OPPORTUNITY
ALIVE! COVID-19 NEWS and RESOURCES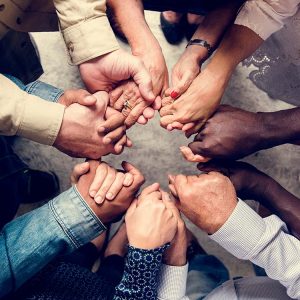 ALIVE! will distribute emergency groceries at two drive-through sites on Saturday, March 13 from 8:30 am - 10:30 am at the parking lots of Cora Kelly Elementary School (3600 Commonwealth [...]
ALIVE! will distribute emergency groceries at two drive-through sites on Saturday, March 13 from 8:30 am - 10:30 am at the parking lots of Cora Kelly Elementary School (3600 Commonwealth [...]
For Martin Luther King Jr. Day of Service on January 18, Browne Academy students packed 800 bags of food for the ALIVE! Food Program.  Read the full article from The [...]