ALIVE! Truck-to-Trunk Food Distribution
Saturday, January 30 from 8:30-10:30 am the parking lot of Cora Kelly Elementary School (3600 Commonwealth Ave) and the parking lot of Northern Virginia Community College (lot B-1 via Dawes Ave). Get the details.
Alexandria Eviction Prevention Partnership (AEPP) 
Facing Eviction or Need Rental Assistance? AEPP can help! Call 571-351-3272 or email volunteerAEPP@alive-inc.org.
AEPP is a partnership of ALIVE!, Legal Services of Northern Virginia, Northern Virginia Affordable Housing Alliance, and Lazarus Ministry to help prevent evictions in Alexandria. Learn more.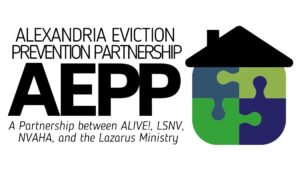 WE NEED YOUR HELP – BECOME A VOLUNTEER!
Our cummunity support is possible because of people like you.
Discover the role that's right for you or your group and volunteer today!
FIND MY VOLUNTEER OPPORTUNITY
ALIVE! COVID-19 NEWS and RESOURCES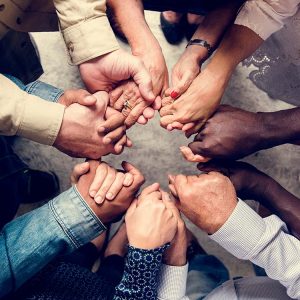 ALIVE! will distribute emergency groceries at two drive-through sites on Saturday, January 30 from 8:30 am - 10:30 am at the parking lots of Cora Kelly Elementary School (3600 Commonwealth [...]
Housewares donations will be accepted as needed at the contactless drive-through collection day on Saturday, February 6, 2021 from 8:30 am - 11:30 am at the parking lot of Fairlington [...]
AEPP is a new program that helps Alexandria residents with eviction concerns and financial resources. Danien Johnson, ALIVE! House Director, interviewed. Watch the video and get the full article from [...]