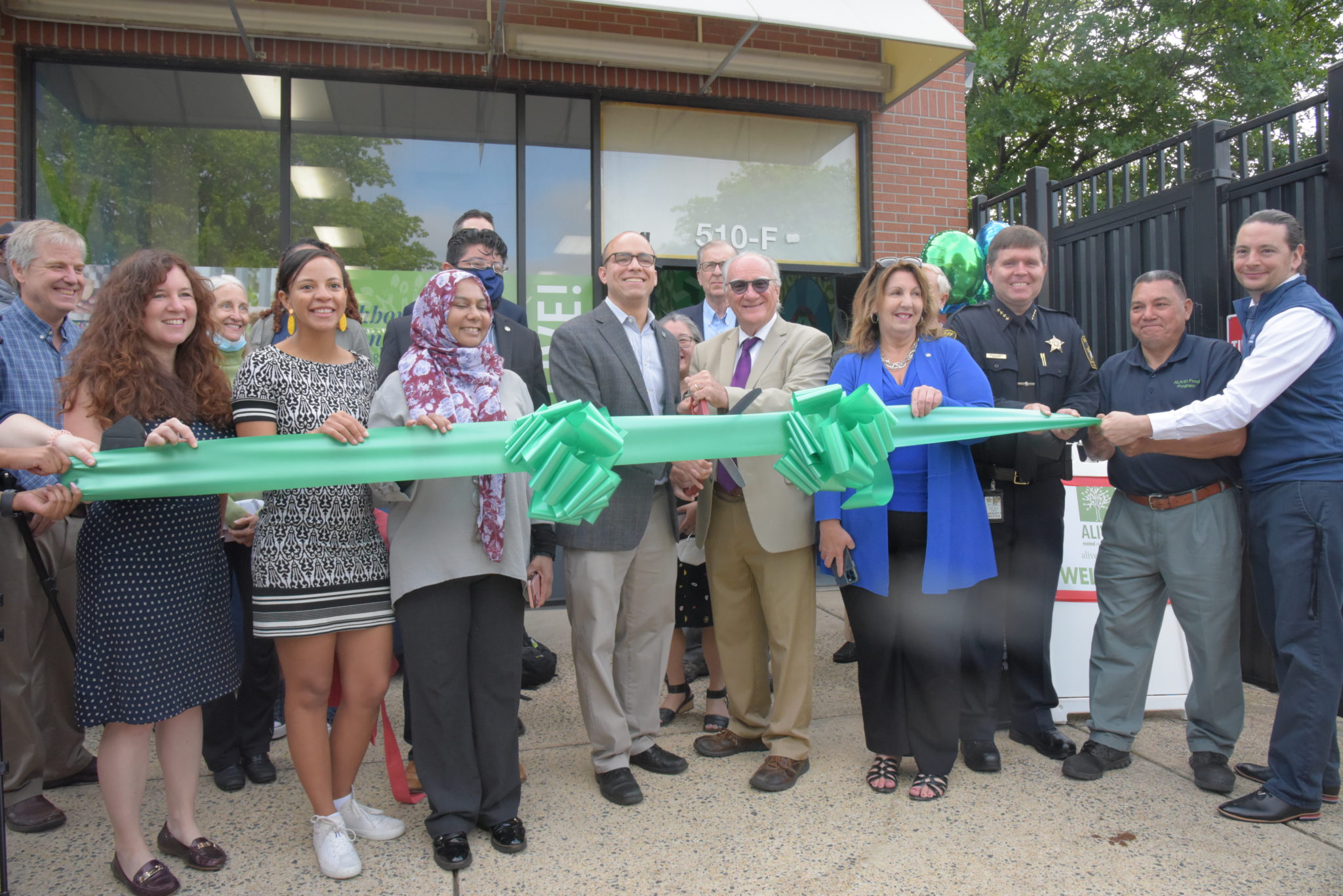 ALEXANDRIA, VA–On Thursday, May 26, ALIVE! cut the ribbon on their brand new food hub located in the Van Dorn Station shopping center in Alexandria's west end (510-F S. Van Dorn St.).
---
---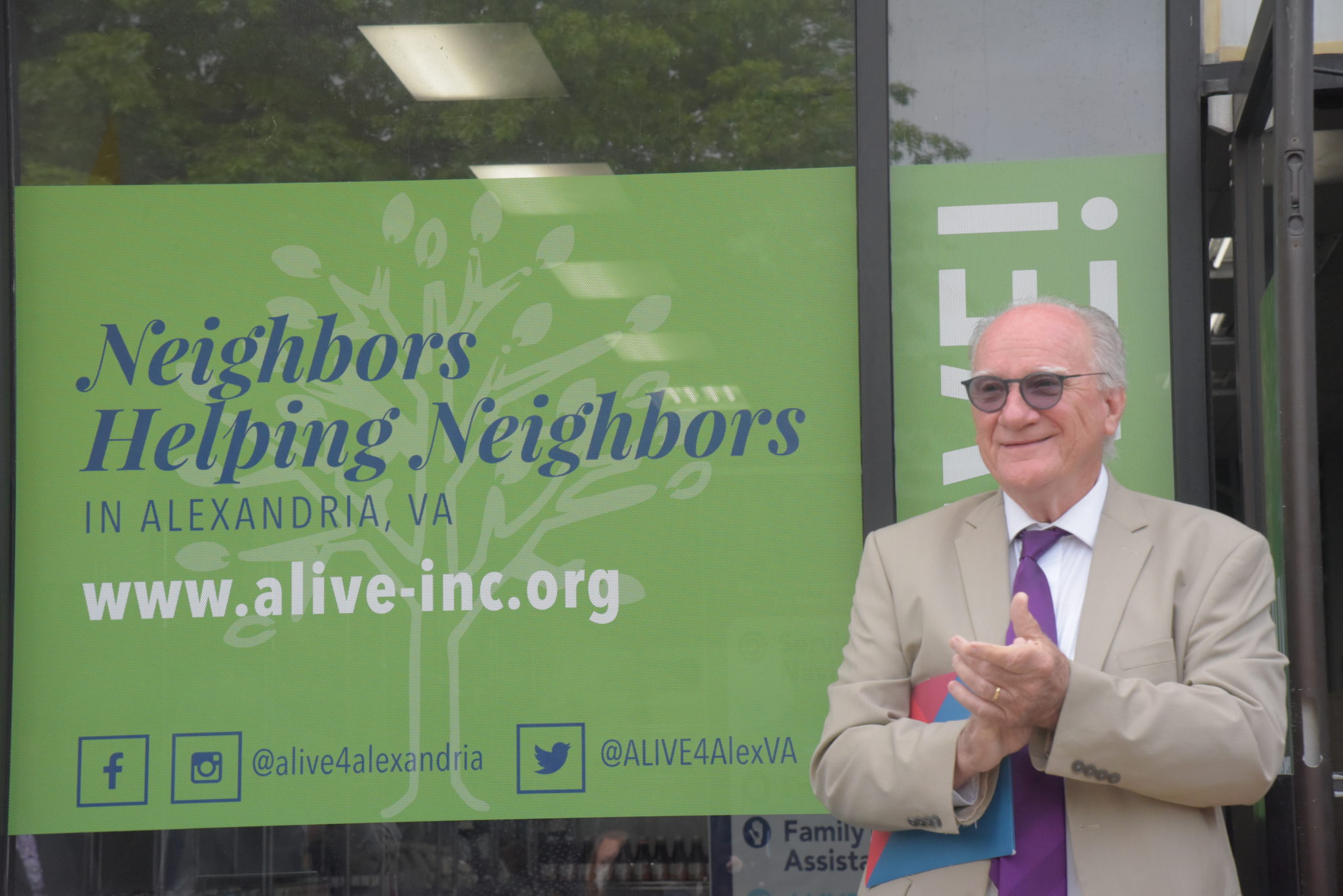 After acquiring the location in January 2022, it was a long process to bring the empty shell to where it is today. Gerry Hebert, Chair of ALIVE!'s Development Committee explains, "There was no floor, no back wall, half the ceiling was not here, the electrical was not up to code to handle commercial products… we had to do all that infrastructure. We knew what we wanted and we had a team that constantly communicated about what we were trying to do, given what our clients told us they wanted and needed."
Enter The Oasis Alliance, a group of interior designers who curate space for trauma survivors. Founder and CEO of Oasis Alliance, Danielle Woodhouse Johnson, had worked with Friends of Guest House on a project, and heard about ALIVE!'s mission after that project. Johnson says, "When we heard about this project, I just thought let's do it! Our missions really aligned."
This was not the typical residential space the The Oasis Alliance normally designs for. The walls were the only tool they had at their design disposal. So they conducted interviews to search for the perfect artists to bring life to the white box.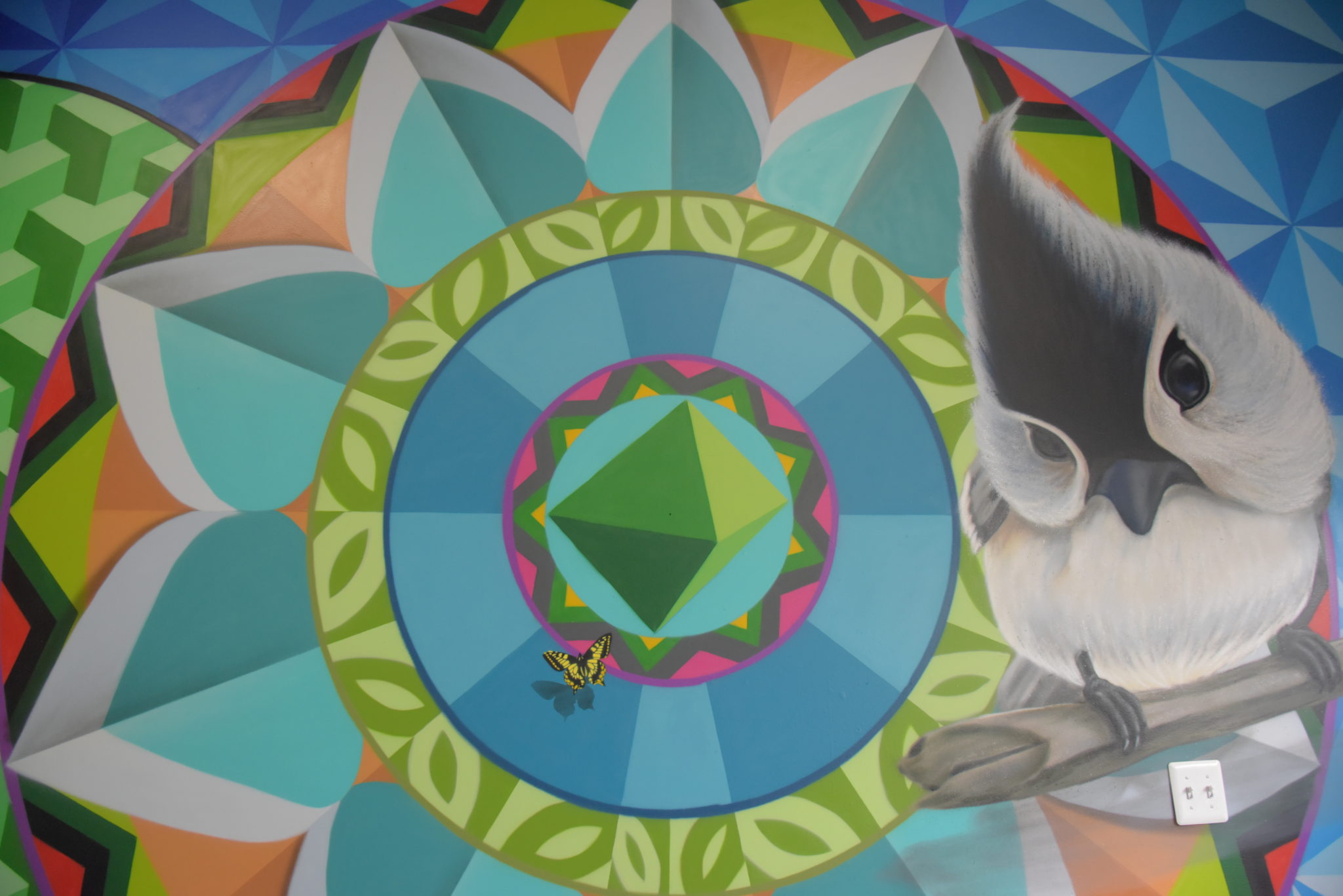 The final featured artists are Eric Ricks and his brother Eddie, along with Benay L. Walker. The trio enveloped the walls in warmth and color and creativity. When you walk into the Food Hub, your eyes will dart immediately to Eric's intricate mural on the entry wall: a larger-than-life sized bird surrounded by geometric patterns and bold palettes.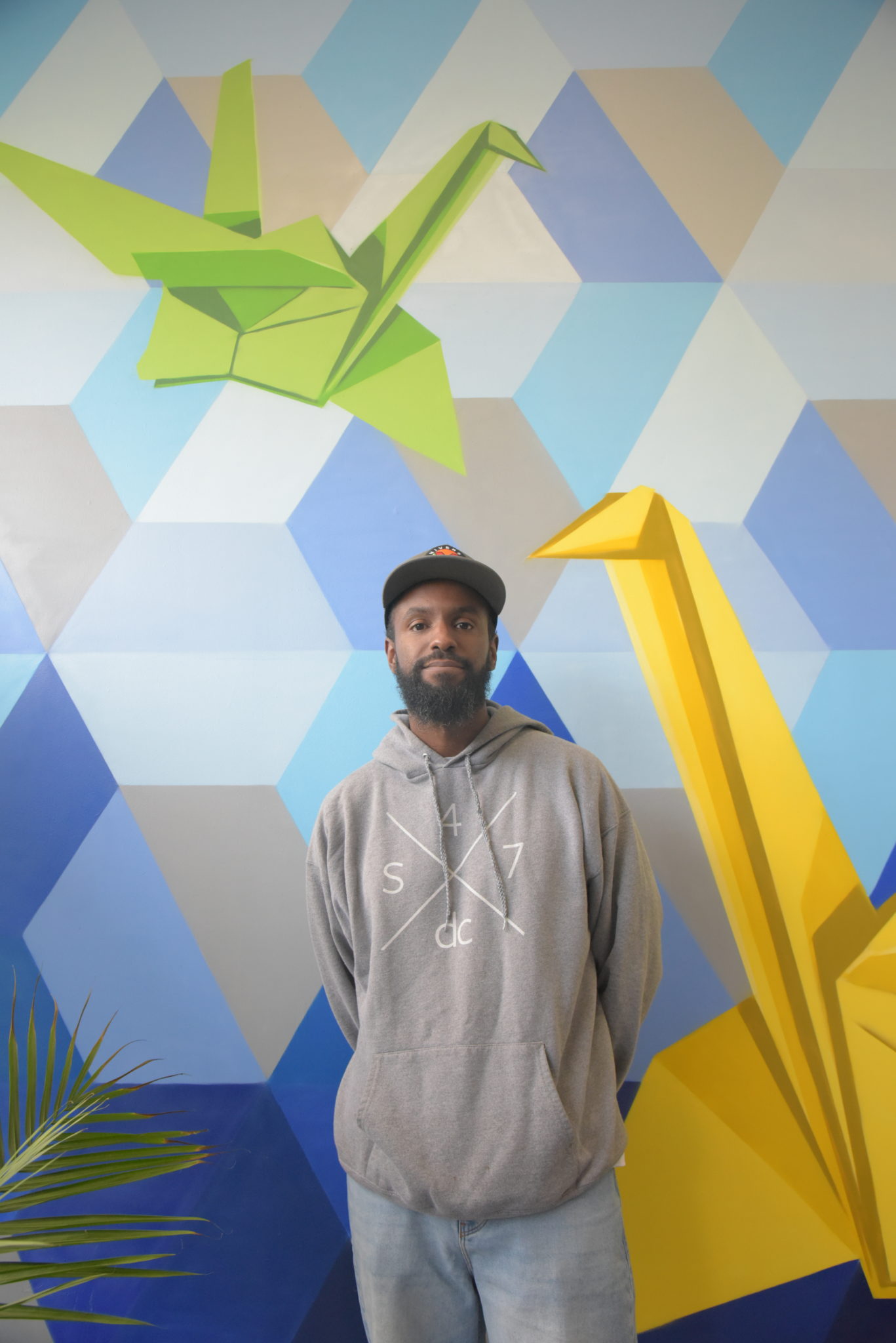 Directly across from this mural is another mural, by Eddie, of two origami birds, reflecting the same geometry and brightness. Another mural, painted by Arabic calligraphy muralist Benay L. Walker, is the Arabic script for "alive." Walker, who is also a vinyl DJ, chose this script rather serendipitously.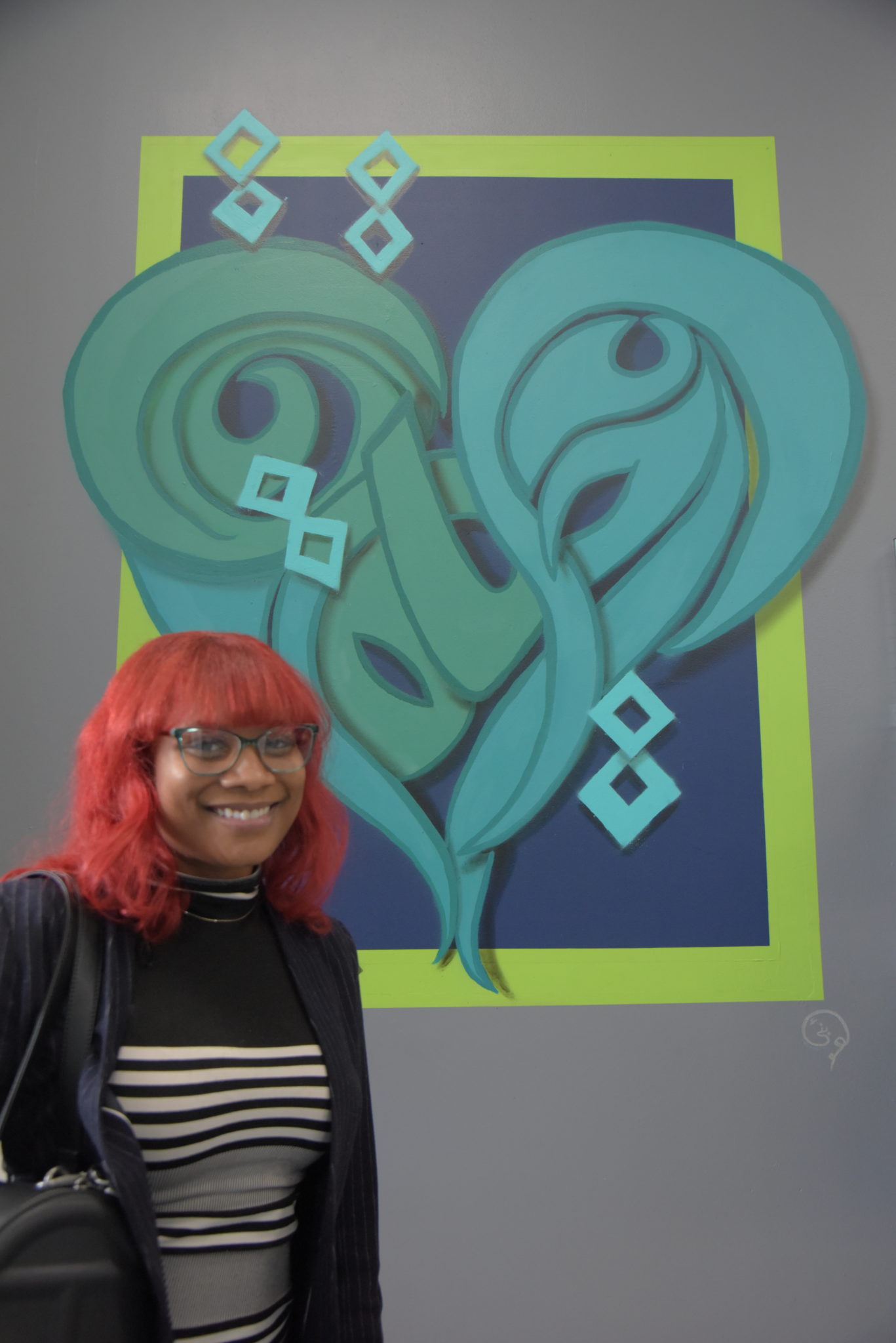 She states, "I did not know the name of the organization before I chose the word for my piece. Picked 'alive' because I like to write the word in Arabic, and I chose to write it in a heart because ALIVE! is the heart of Virginia and nonprofit work in the community. I wanted to find a way to add liveliness to the ALIVE! space."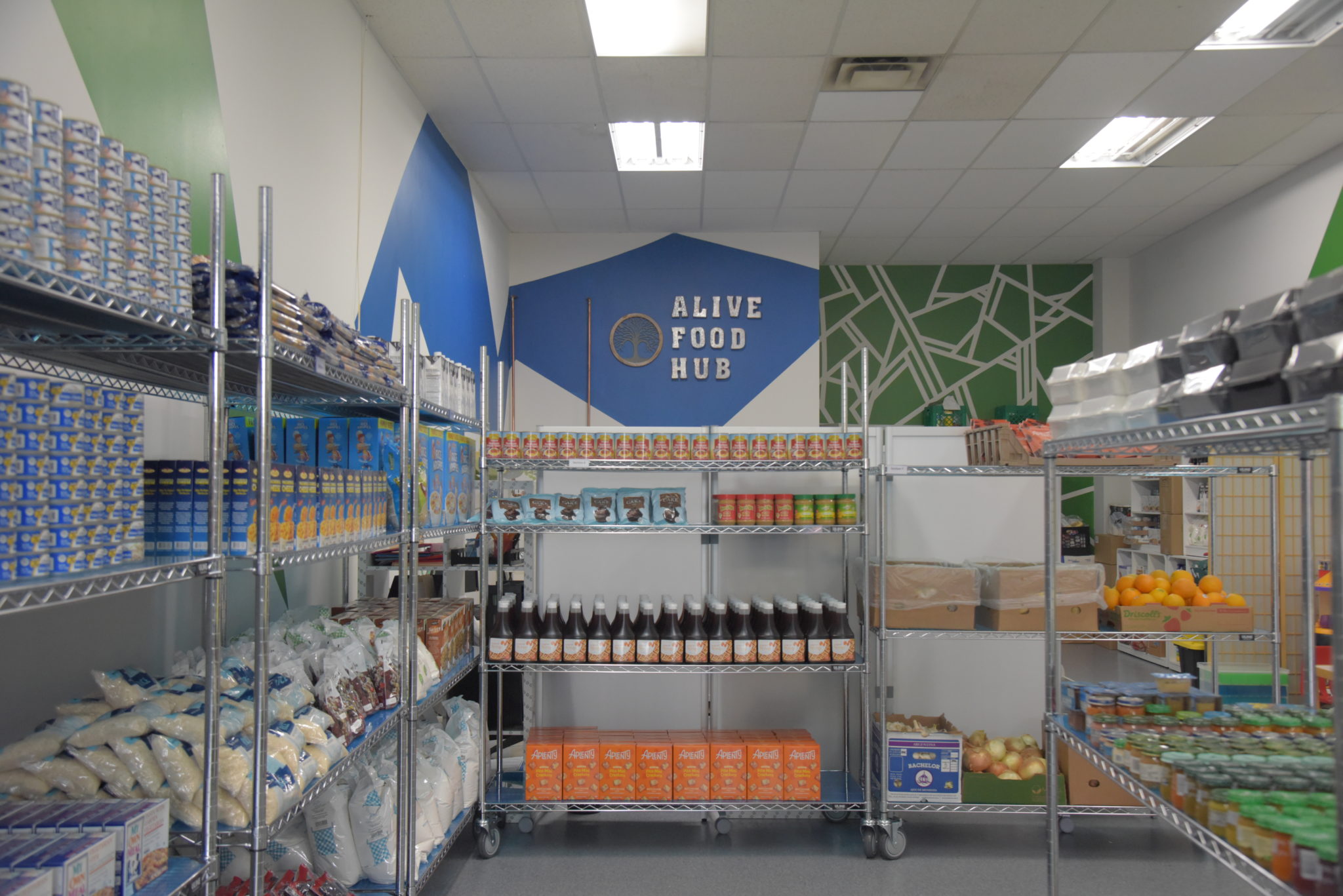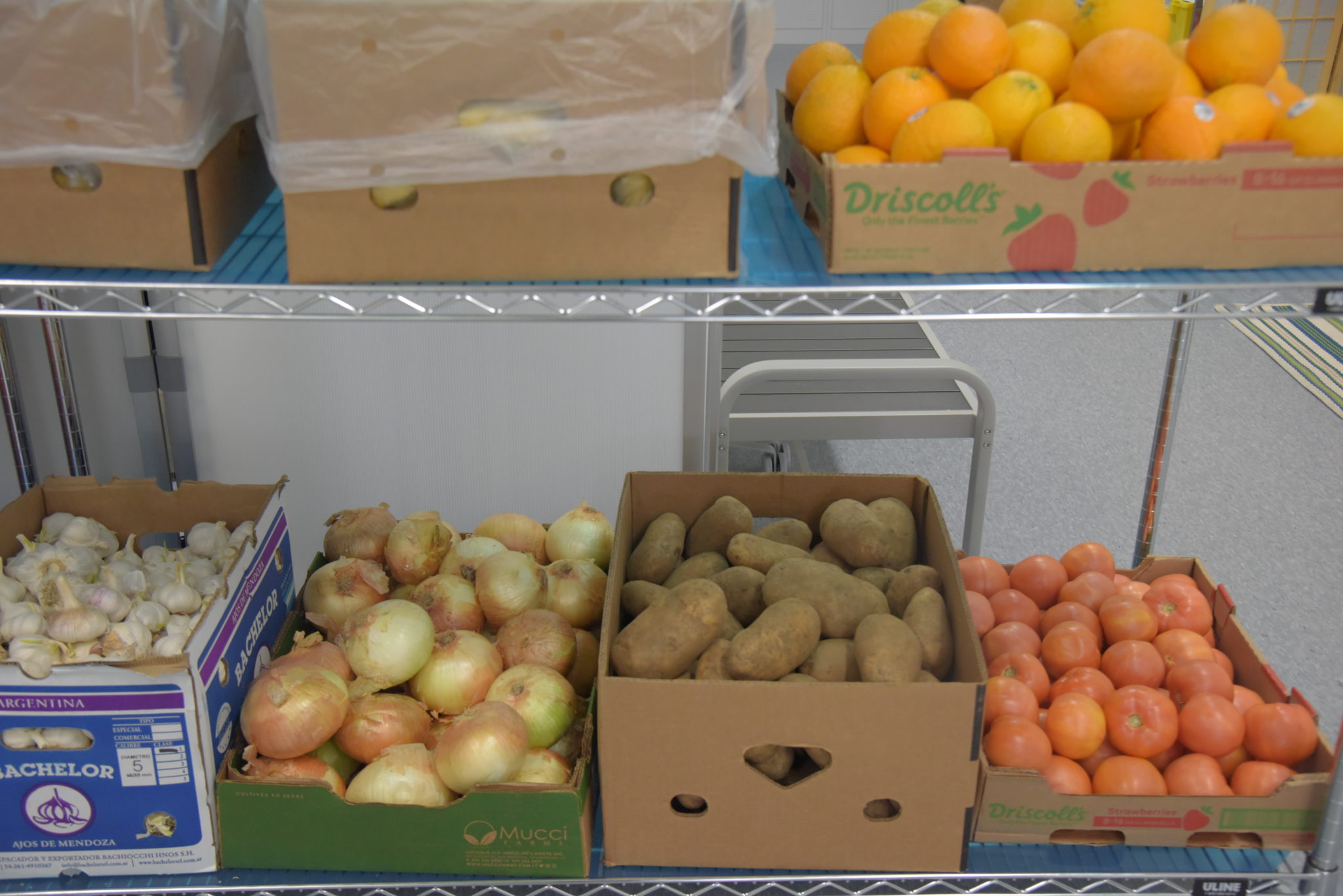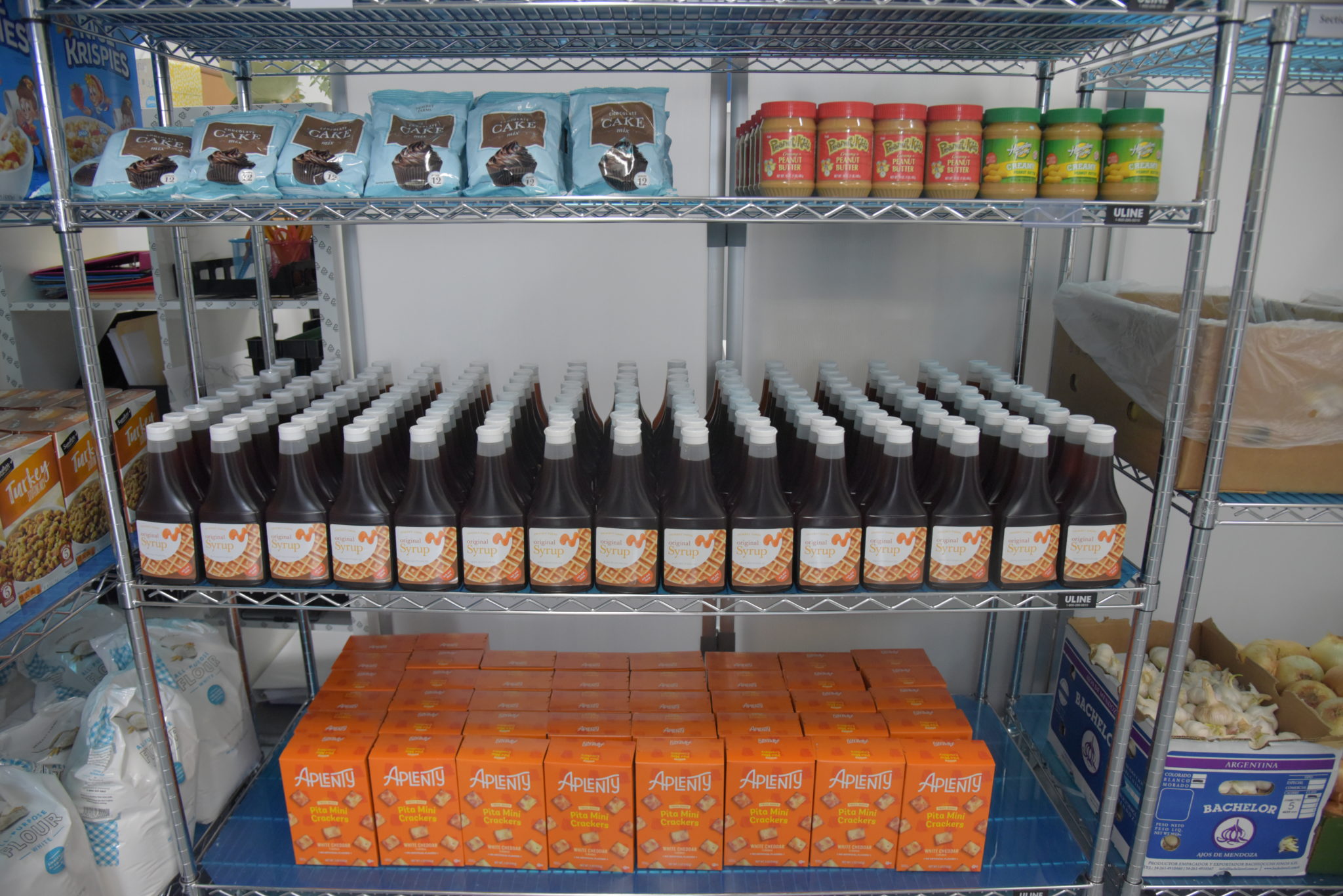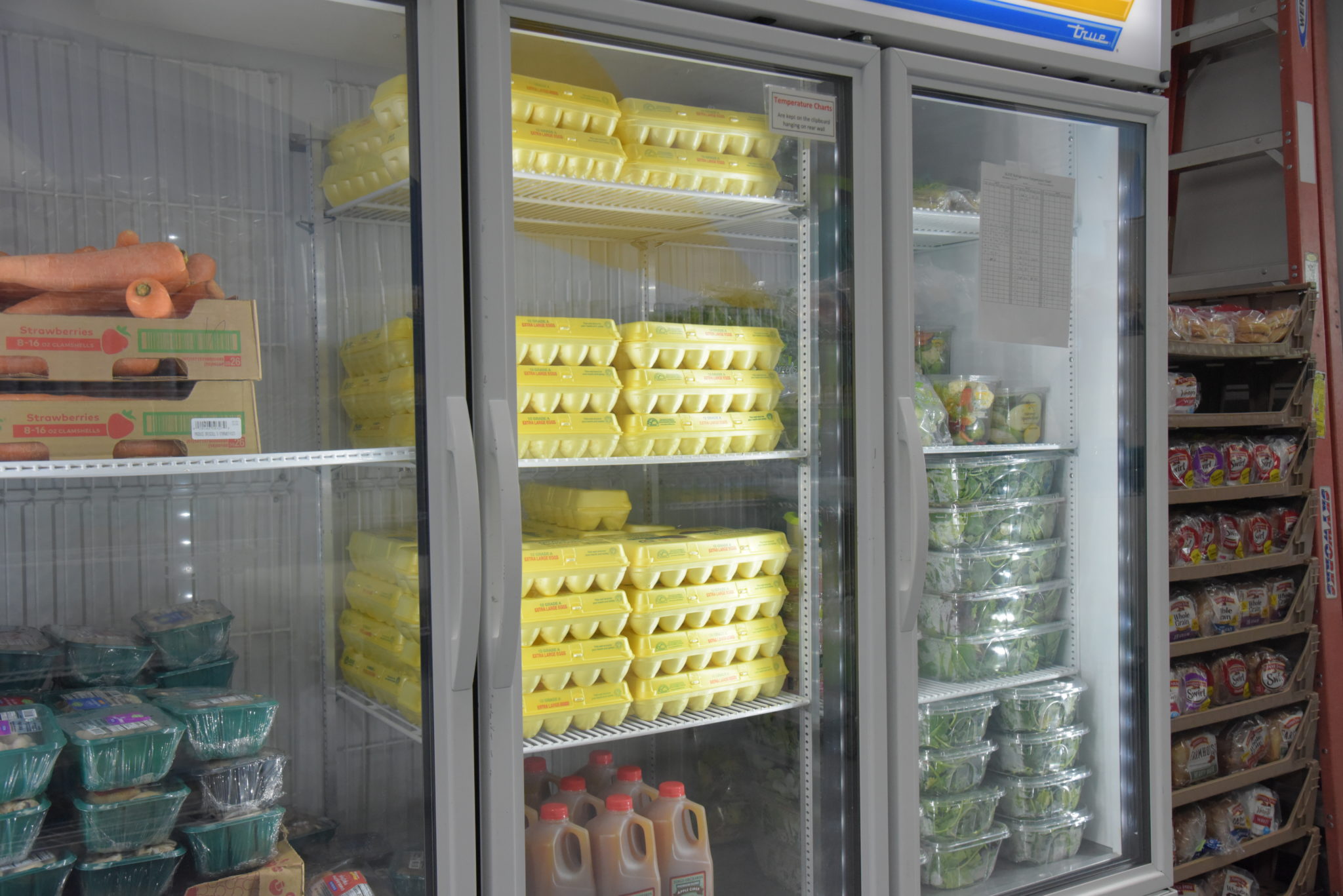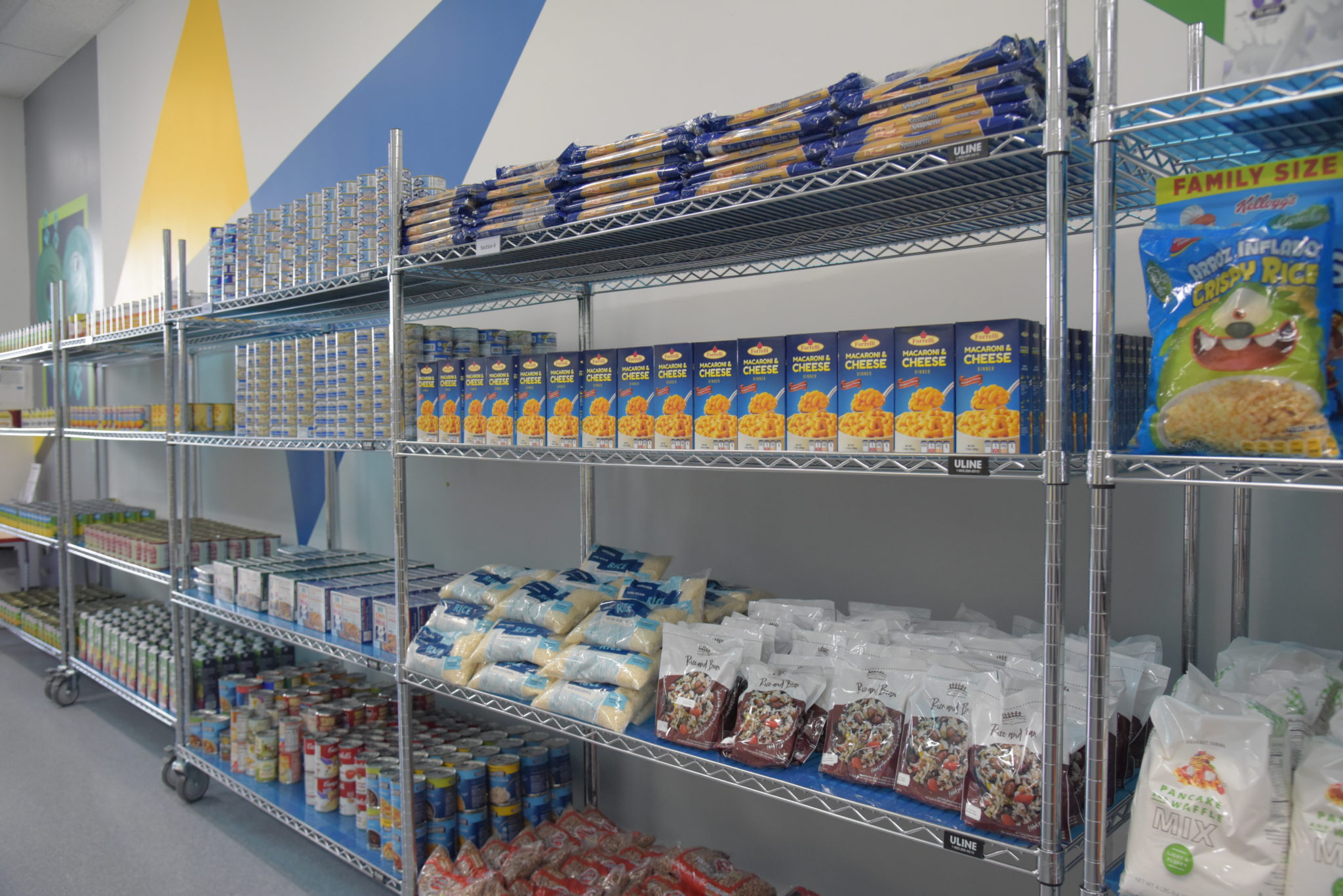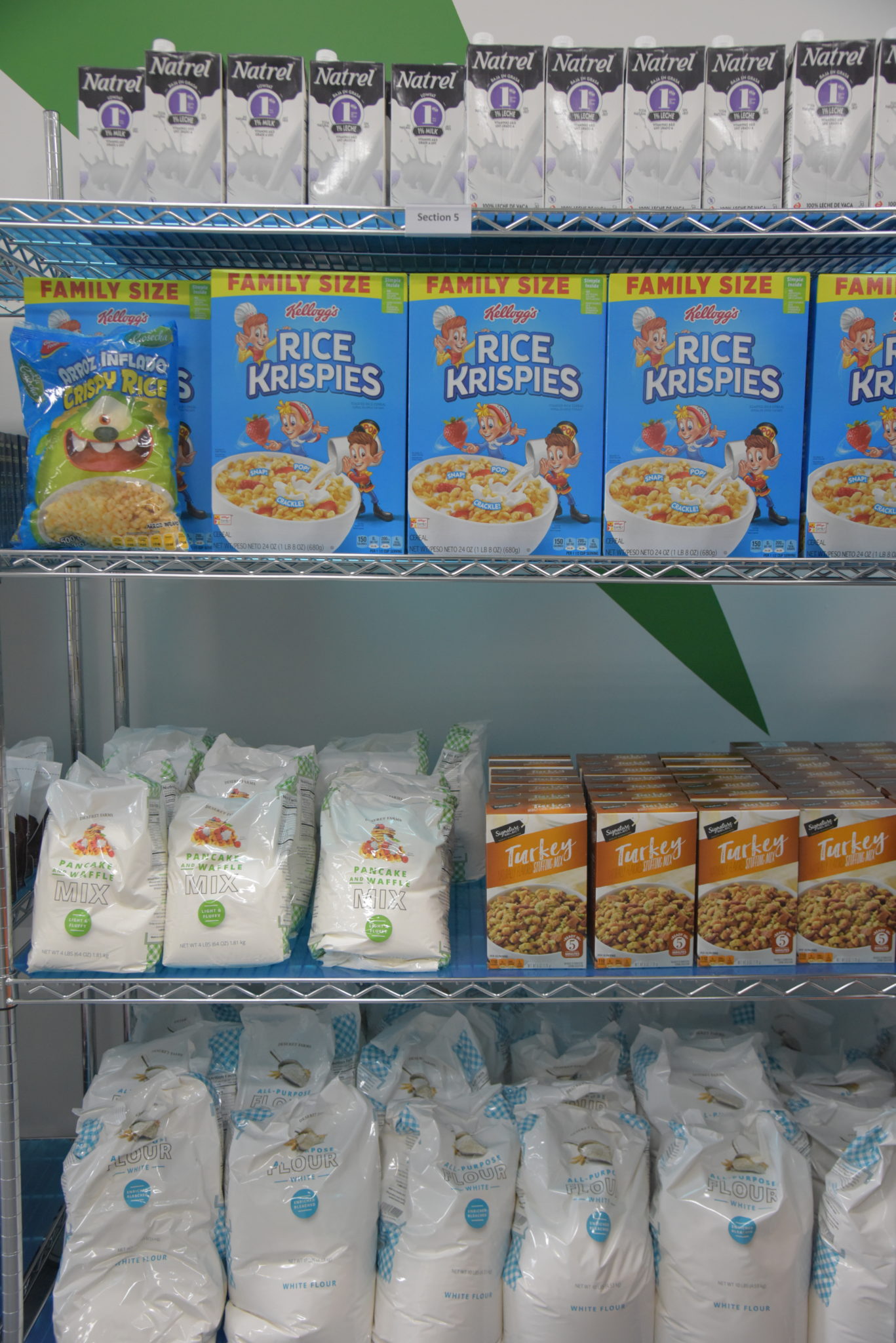 As you travel farther through the hub, you will see shelves and fridges and freezers of food, donated by Amazon Fresh, Wegmans, Giant, and St. Lucy Project. Boxes of cereal and canned goods and fresh eggs and milk and bread all lie in wait on the glistening shelves to fill someone's plate.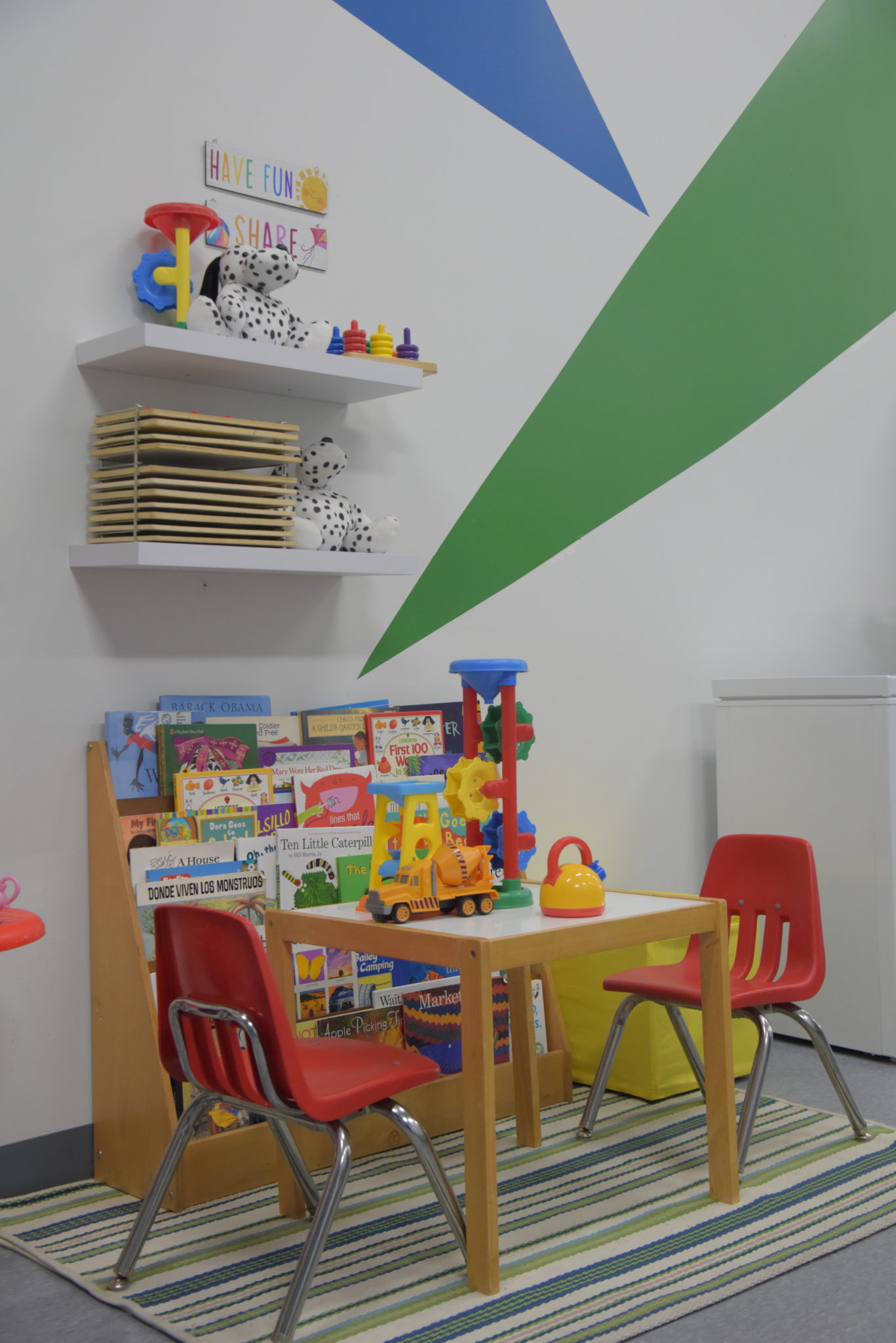 The back of the space is completed by a children's nook with toy kitchen, desks for ALIVE! employees, and a conference room. ALIVE! already has ideas to open another food hub in the Arlandria neighborhood.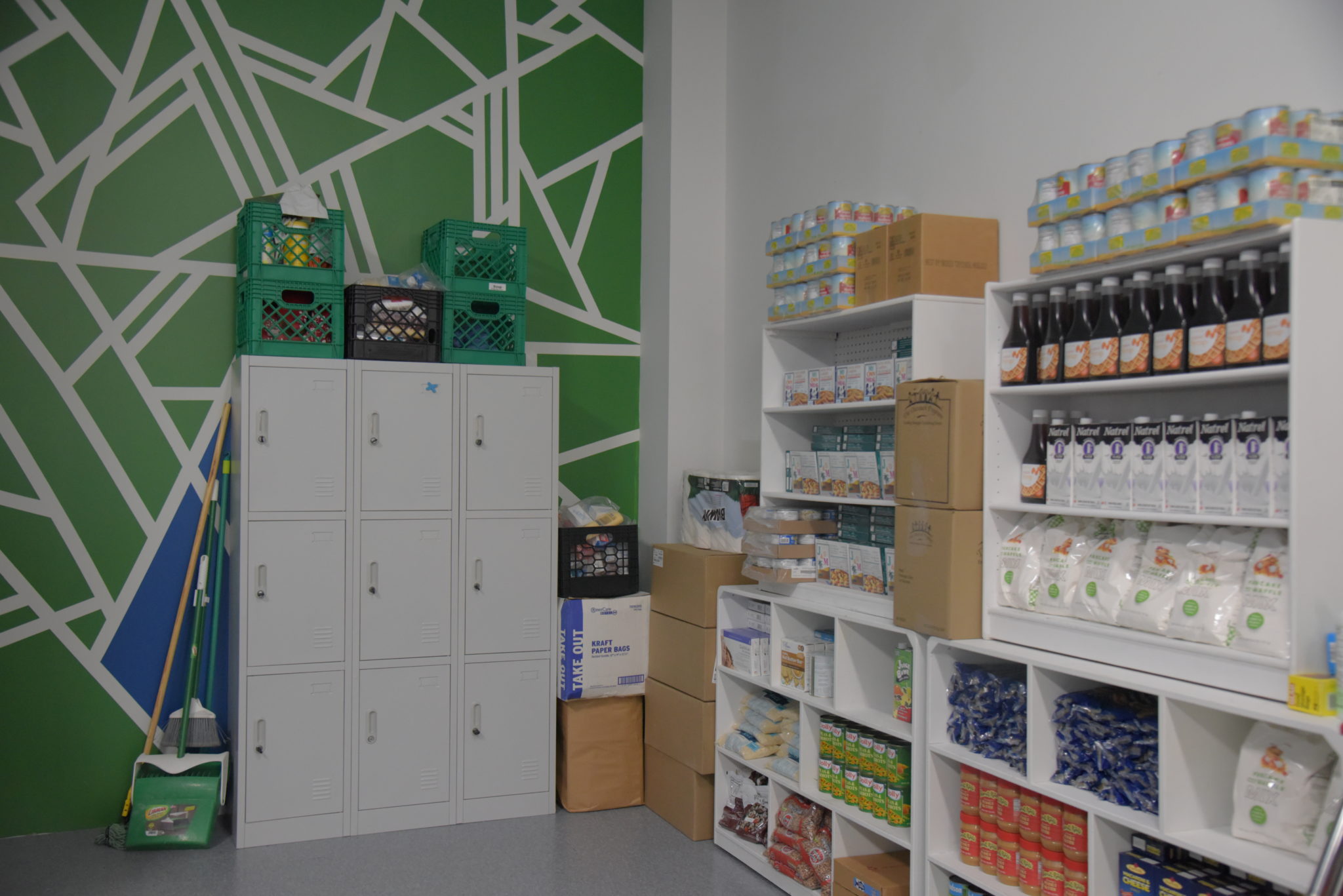 Hebert concludes, "Our goal is to serve our neighbors, and this is really an important hub not only for ALIVE but for the west end. The people here that we've been serving for a lot of years really need this place. They know they can come here and get food to put on their tables."
The 510-F S. Van Dorn St. ALIVE! food hub is open Tuesday through Saturday, and their food drop-offs are scheduled on their website. For more information, visit alive-inc.org.
See more at: https://thezebra.org/2022/05/26/alive-opens-new-food-hub-at-van-dorn-station-in-the-west-end/