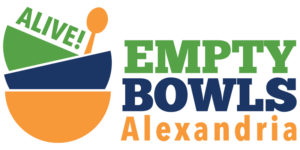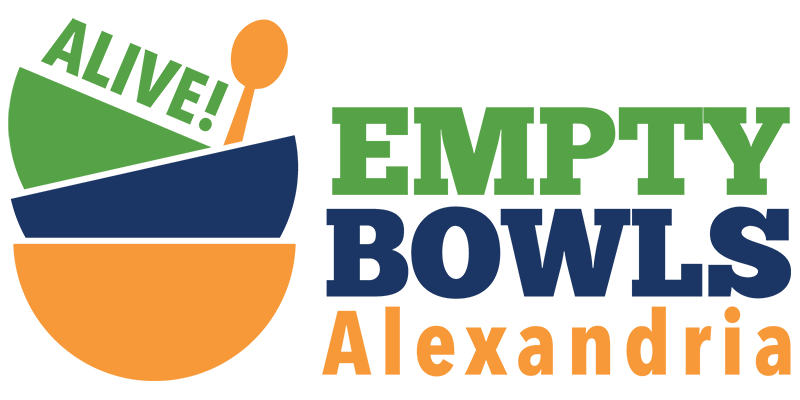 Saturday, February 25th- ALIVE! 6th Annual Empty Bowls fundraising event is back!
This wonderful event supports the work ALIVE! does to help people in need and includes an evening of entertainment, soups donated from local restaurants, and raffle prizes. Each participant will be taking home a hand-crafted bowl by a local artist! Join us to help host this event and make our guests feel at home!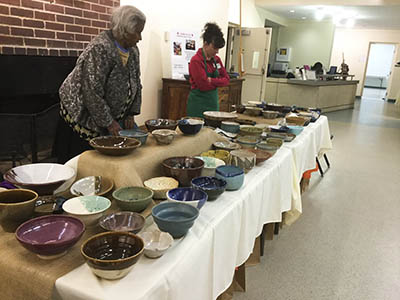 1st Shift | Event Setup Crew | 3:00 pm – 6:00 pm- will set up decorations, tables, chairs, food stations, pick up food for the event etc
2nd Shift | Event Volunteer | 5:30 pm – 9:30 pm-will greet guests, attend the check-In table, food station attendant, servers, bartenders, bus tables, hand out bowls, and help with clean-up etc.
SNAP Benefits Set to Decrease in March
Thank you to the Alexandria Gazette Packet for calling attention to the upcoming decrease in SNAP benefits and the challenge this presents for the 12,129 people in Alexandria who depend on programs like this for food assistance.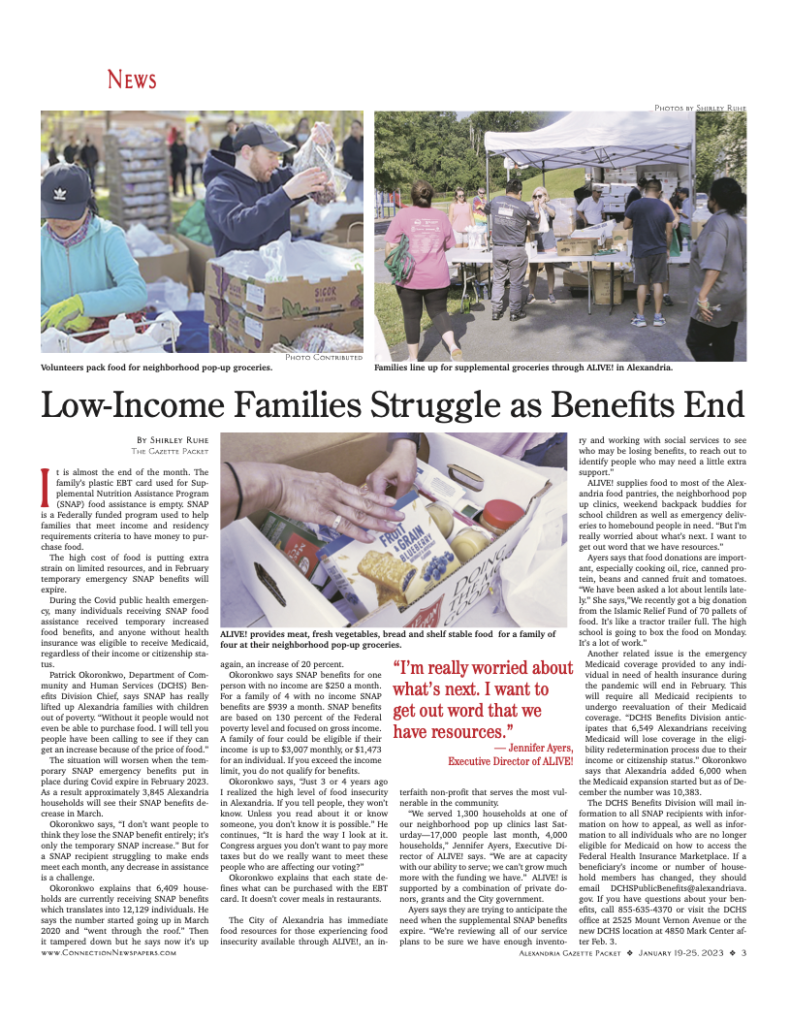 During the Covid-19 pandemic, we saw a temporary increase in food benefits for people receiving SNAP assistance. However, these benefits are scheduled to decrease in March and this could increase the demand on ALIVE! and other local partners working to ensure that everyone in our community has access to food and other basic needs.
As demand for food assistance increases so does ALIVE!'s need for volunteers to pitch in to help meet the growing need. Please consider getting involved in an upcoming volunteer action this month.
Help out at the ALIVE! West End Food Hub
We are looking for help on an ongoing basis at the ALIVE! Food Hub helping clients navigate the grocery selection process. If you haven't been to the Food Hub this is a great opportunity to see the beautiful new space and assist with our new food choice method of distribution.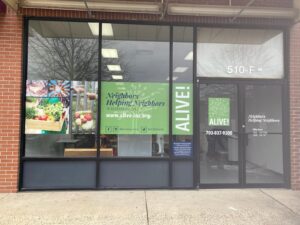 Meeting at the ALIVE! Food Hub (510 F S. Van Dorn St) with shifts needed at:
Tuesday through Thursday:
10am-11:30am, 11:30am-2:30pm, 2:00pm-4:30pm and 4:00pm-6:30pm
Fridays and Saturdays: 9:45am-12:45pm
Fridays: 1:00pm-3:00pm
Saturday Food Distribution on February 25th
ALIVE! distributes free bags of groceries (produce, chicken, eggs, bread) at three locations one Saturday per month and we need your help to make these events a success.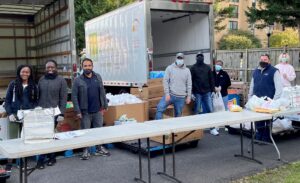 Food Distributors, Traffic Marshalls & Translators
7:15am – 11:30am
NVCC Alexandria (5000 Dawes Ave, Parking Lot B1)
Cora Kelly ES (3600 Commonwealth Ave)
William Ramsay Rec. Center (5650 Sanger Ave)
Truck Drivers – Saturday Food Distributions
6:30am – 11:30am
Truck pickup at the ALIVE! Warehouse (801 South Payne St). Must be 21 years old to participate and have a valid driver's license.
Furniture Program Volunteers Needed
We are especially in need of volunteers for our furniture program on Saturday mornings. Volunteers follow an ALIVE! truck to help pick up and deliver donated furniture.
For more information please contact Xiomara at xhernandez@alive-inc.org.
Pizza with a Purpose
Celebrate National Pizza Day on February 9th with ALIVE! and Lena's Wood-Fired Pizza & Tap.
Our friends at Lena's will be donating $1 for every pizza ordered, and 50% off all 14″ pizzas (until 4pm). Just stop by or order online with Promo Code: PIZZA2023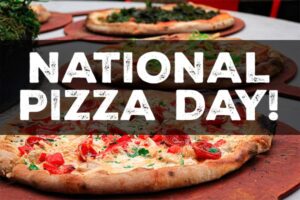 Ongoing Volunteer Needs
Looking for more ways to get involved? We are always looking for help during the week at the Bus Barn (116 S. Quaker Lane) to sort and pack up donated food.
Tuesday though Thursday 9:00 am-12:00 pm & 1:00 pm-4:00 pm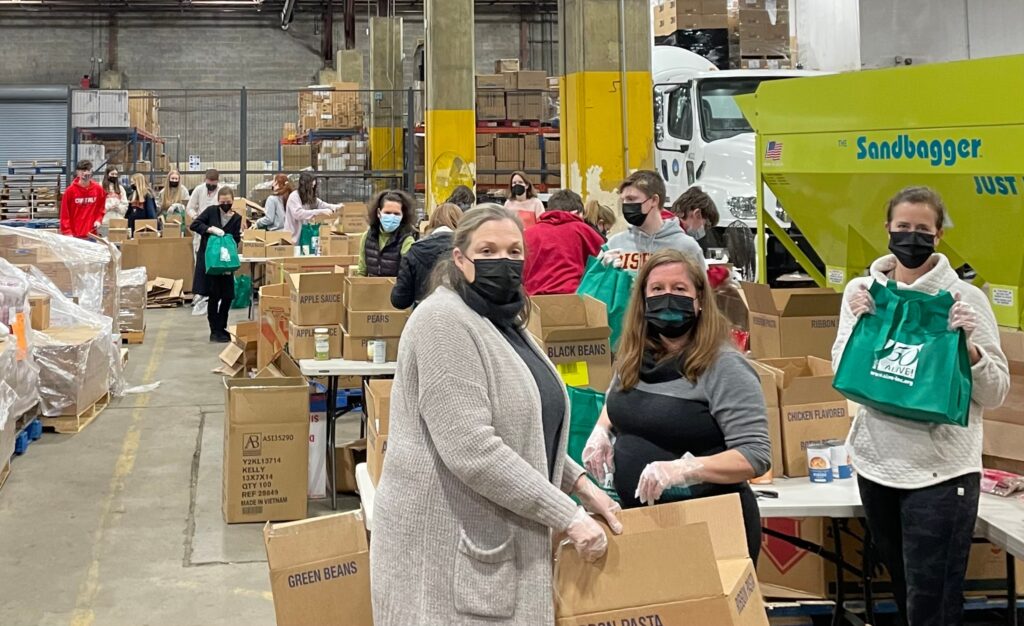 Be sure to visit our volunteer page to learn about more opportunities and to sign up for your shift.